Abuja – Nigeria's main opposition party All Progressives Congress hired the U.S. political consultancy that helped Barack Obama win two elections to work for it in next year's presidential vote, an official said.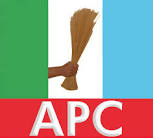 AKPD Message & Media, based in Chicago and founded by David Axelrod, will help the APC with its campaign against the ruling People's Democratic Party, which has governed Africa's biggest oil producer since 1999, in elections set for Feb. 14.
"We have been working closely with AKPD Message and Media over the past few months, and we shall leverage on the firm's skill, experience and expertise throughout the upcoming campaign cycle," APC spokesman Lai Mohammed said in a statement e-mailed from Lagos today. Calls to AKPD outside office hours went unanswered and there was no immediate response to an e-mail seeking comment.
Source: http://www.businessweek.com/news/2014-02-18/nigeria-opposition-apc-says-it-hired-obama-political-consultants