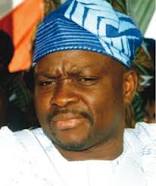 A former governor of Ekiti State, Mr. Ayo Fayose, in this interview with OLUSOLA FABIYI and FRIDAY OLOKOR, responds to issues arising from his victory at the recent primary election conducted by the Peoples Democratic Party for governorship aspirants in Ekiti State
How would you explain your recent victory at the Ekiti State PDP governorship primary election?
I will say it was ordained by God and I am sincerely happy; nobody can deny the fact I worked, I served, I built the party and was part of the people that sustained the party. Hard work pays and I have always insisted on a free-and-fair primary because a clear conscience fears no fall. I believe there was a good, transparent process and we had a good showing too. Wild jubilation greeted my emergence.
You insisted on a primary while others suggested consensus. What gave you that confidence?
I worked hard and I know the dynamics of this game. I know when to plant and when to harvest. I am a former governor and you can't take that away from me. I am the first PDP elected governor in Ekiti State. I led the PDP to victory in 2003 by God's grace. The fact remains that I have a structure and the structure has been continuous. I keep working; I am a grassroots man and I go to the level of the common people and the level of the party people. Don't forget that as party people, most of us are either in Lagos or Abuja; but   […more]