Frictions had long been expected in many state chapters of the All Progressives Congress, APC as a result of the melting of strange elements. While many other states are still containing their issues, the frictions in Nasarawa State seem unending.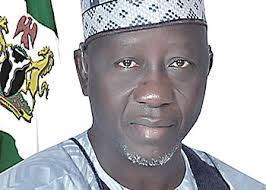 The first sign of crisis in the newly formed All Progressives Congress, APC in Nasarawa State was not long in coming. It came on the waves of the recently conducted primary elections for the nomination of party candidates for the forthcoming local government elections.
The primary election results which took seven days to be announced were trailed by rancour as many party stakeholders claimed that the results were doctored in a way to favour some of the aspirants.
One of the most negative products of the primaries was the arson that was made on the multi million naira hotel owned by the interim chairman of the party in the state, Architect Stanley Buba, penultimate week in Akwanga by some alleged irate youths.
According to a witness, the youths rained abusive words on the APC, as they alleged manipulation of the primaries. "They said that he (chairman) changed the names of those that were voted during the primaries by putting names of his boys who were not nominated."
 "The youths also swore to take legal action on the injustice meted on them or dump the party for the opposition Peoples Democratic Party (PDP)," the source said. However police in the area said they were still investigating the incident.
Buba, the embattled interim chairman of the APC traced the burning of his hotel in Akwanga to some people whom he said "contested the council election and failed in Akwanga local government".
In his reaction to the development when he visited the hotel, Governor Tanko Almakura wondered why anyone would go to the extent of burning the hotel in the face of several appeals by the state government for peace on the issues. He thus called on people in the state to desist from such acts contrary to law.
Responding to allegations of election fraud in the just concluded APC primaries, Buba said that the results of the party primaries were scrutinized and endorsed by the electoral committee in the three senatorial districts before the final declaration. Amongst other things stated as reasons for the delay and cancellation of the council primaries result in some local governments were election irregularities and malpractices at the polling units in places like Nasarwa Eggon, Wamba, Doma, Lafia, Kokona, Keana and Toto local government areas respectively.
Source: http://www.vanguardngr.com/2014/02/cracks-nasarawa-apc-early-warning-signs-2015/