Ambassador Gabriel Chukwuma Oyibode is the founder and chairman of Amb. Gabriel Chukwuma Etaoghenevwegba Oyibode foundation. In this interview urged the Nigerian populace to support President Goodluck Jonathan.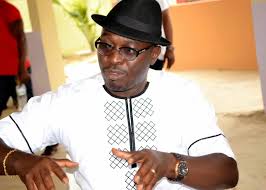 When asked about his view of the statement released by
Alhaji Adamu Muazu, the new PDP chairman, that  the five defected Governors should come back to PDP, he said, "
It's a good stride, I also urge the defected governors and party members to come back to PDP  if possible; a kingdom that is divided against itself cannot  stand.  Therefore there is an absolute need for reconciliation. The Nigerian state is a project instituted by God.
Nigerians should eschew violence and politics of bitterness and seek peace for sustainable development. Everybody must realize that we need to build a united country because what we have now is an agglomeration of nation states. There is strength in unity. Therefore, we should all put aside our racial differences and ethnicities and pursue a common goal."
Source: http://www.vanguardngr.com/2014/02/defected-governors-return-pdp-oyibode/